A racehorse recovers health, fitness and a new lease on life.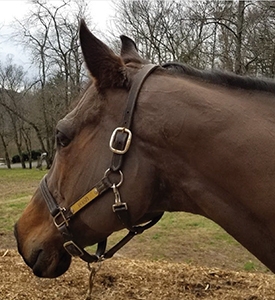 We started working with a racehorse that had been neglected and was stiff and inflexible. A few weeks into the training, we added Curamax, one scoop of pellets per day, as part of a nutritional protocol. His appetite became voracious, eating all hay given and drinking all water provided. Six weeks into the program, he had gained muscle, and was much improved in his six days per week dressage training work, with a more consistent attitude and increased body comfort.†
Review by Laura D †Family, friend or staff member of Terry Naturally Animal Health
---
ABOUT | EuroPharma
EuroPharma, Inc., maker of the Terry Naturally® brand, offers clinically proven and effective nutritional supplements that improve the health of America. Terry Lemerond, founder and president of EuroPharma, is well-known for innovation, and is credited as the first to introduce glucosamine sulfate and standardized Ginkgo biloba to the U.S. natural products market. The full line of Terry Naturally products is available throughout the U.S. in both the health food store and professional distribution channels. At EuroPharma, Our Passion is Your Health®.