About Us
Welcome to the Terry Naturally

®

Animal Health Family!
We are ready to help you with expert advice on canine and equine supplement questions.
Here at Terry Naturally Animal Health we are excited to partner with you to bring a holistic approach to a vibrant, healthy life for your dog or horse with our exceptional line of health and nutritional supplements. This community of caring for your animals has as a foundation our company's stellar reputation as a "people" company, headed by a health pioneer with over 45 years experience—Terry Lemerond. We are animal lovers too, and the first dogs and horses to receive these wonderful products have been our own!
Meet a few of our favorite dogs and horses from the Terry Naturally family, and please send us pics of your treasured animals!
Our Team Stories
---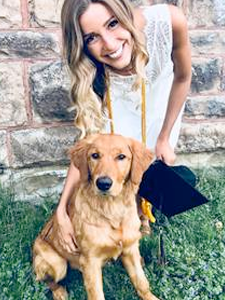 From Kaycee:
I am the Marketing Coordinator for Terry Naturally and Terry Naturally Animal Health. I am really excited to work within this role not only because I am an animal lover, but I love to see this product line grow! I graduated from the University of Wisconsin-Eau Claire in May 2018, with a degree in Marketing and Sales. I was born and raised in Green Bay (Go Packers!) and love to spend time outside enjoying our beautiful natural areas with my dog, Beckham.
---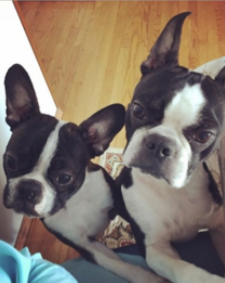 From Nicole:
I have my two-legged kids, and then I have my four-legged boys, which feel like my kids too!  Say hello to our Boston Terriers—Wrigley Field, age five, and Ernie Banks, age two. Our goal is to provide them with the same quality of life that we enjoy. We love them so much!  They depend on us for excellent care, which is why we are thrilled to be able to support their needs with Terry Naturally Animal Health products. Healthy pets mean we can just enjoy all they bring to our lives, like the times we snuggle and nap under a blanket or watch a movie while they snore away. They are a delight to bring to the dog park, except that like most Boston Terriers, they are often more interested in other people than other dogs.  We are so happy to have them in our lives, and thankful that we can share the Terry Naturally® Animal Health line of products with everyone who loves their animals too!
---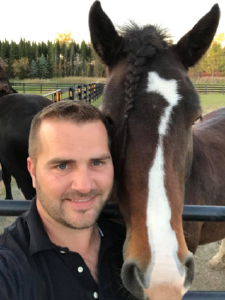 From Gary Z:
I love animals. Horses and dogs are my favorites. We have four Jack Russel terriers and six horses—five Canadian Warmbloods and a rescue pony.  Our farm is not too far from our Terry Naturally® office. At the farm, my wife runs a dressage training.  We also have a small online tack store. Our animals are our life 24/7. We only want the best for our animals and do a lot of research ourselves to make sure we are giving them the healthiest and happiest lives possible.  In fact, my wife's very first horse, now 31 years young, is living a comfortable retired life after a career in dressage showing at the Grand Prix level. Being in the nutritional supplements industry for over 15 years, I know there is a lot of junk on the market for both humans and animals. I was ecstatic to find out we were expanding our line of products to include animal health. A perk of being a team member here, I was able to get the products for our animals first! Knowing Terry Naturally now has an animal health line eases the pain of trying to find quality supplements for our pets. Now they are right here in this fantastic company that I'm proud to be a part of. Say hello to our rising star, our three-year-old Canadian Warmblood we call "Lucky 7!" 
---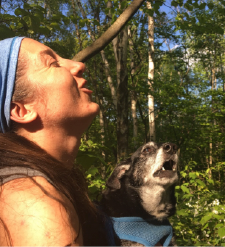 From Lexi:
I am grateful to work for a company that offers top-quality natural medicines for both my pets and myself. It can be hard to find a pet food that offers all of the nutrients that our pets need on a daily basis. Supplementing with additional ingredients is often necessary and can affect their quality of life. My pets are truly part of the family, and we all deserve to have a happy and healthy life. They all love walking in the woods, playing together in the backyard, camping, and of course lots of napping. I'm the happy pet parent of Cricket, a 13-year old Terrier Mix who is still a puppy at heart, Tesla, my six-year-old Pug/Chow mix, and Leadbelly, my eight-year- old Collie mix.