She's A Different Horse!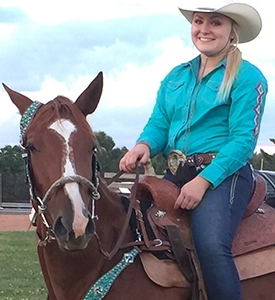 A couple of months on Curamax by Terry Naturally and the difference in Jazzi is amazing. She's no longer so stiff and her joints don't crack. She's a different horse! Might just have to pull her out of retirement and run some barrels on her.† Review by Alissa B. — Horse Lover/Barrel Racer †Family, friend or staff member of Terry Naturally Animal Health
---
ABOUT | EuroPharma
EuroPharma, Inc., maker of the Terry Naturally® brand, offers clinically proven and effective nutritional supplements that improve the health of America. Terry Lemerond, founder and president of EuroPharma, is well-known for innovation, and is credited as the first to introduce glucosamine sulfate and standardized Ginkgo biloba to the U.S. natural products market. The full line of Terry Naturally products is available throughout the U.S. in both the health food store and professional distribution channels. At EuroPharma, Our Passion is Your Health®.